Datasheet Analog Devices AD8479ARZ-RL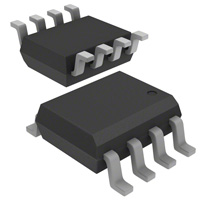 Very High Common-Mode Voltage Precision Difference Amplifier
Datasheets
Manufacturer's Classification
Amplifiers > Current Sense Amplifiers
Other Names: AD8479ARZRL, AD8479ARZ RL
Docket:
Very High Common-Mode Voltage
Precision Difference Amplifier
AD8479 Data Sheet
FEATURES FUNCTIONAL BLOCK DIAGRAM ±600 V common-mode voltage range
Rail-to-rail output
Fixed gain of 1
Wide power supply range of ±2.5 V to ±18 V
550 μA typical power supply current
Excellent ac specifications
90 dB minimum CMRR
130 kHz bandwidth
High accuracy dc performance
5 ppm maximum gain nonlinearity
10 µV/°C maximum offset voltage drift
5 ppm/°C maximum gain drift AD8479
REF(–) 1 +IN 3 1MΩ NC 7 +VS 6 OUTPUT 5 REF(+) 1MΩ –VS 4 NOTES
1. NC = NO CONNECT. DO NOT CONNECT TO THIS PIN. 11118-001 –IN 2 8 Figure 1. APPLICATIONS
High voltage current sensing
Battery cell voltage monitors
Power supply current m...
RadioLocman on the Social Web: