Datasheet Analog Devices AD8479BRZ-RL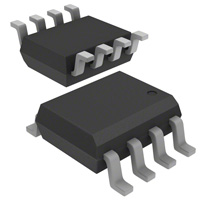 Very High Common-Mode Voltage Precision Difference Amplifier
Datasheets
Manufacturer's Classification
Amplifiers > Current Sense Amplifiers
Other Names: AD8479BRZRL, AD8479BRZ RL
Docket:
Very High Common-Mode Voltage
Precision Difference Amplifier
AD8479 Data Sheet
FEATURES FUNCTIONAL BLOCK DIAGRAM ±600 V common-mode voltage range
Rail-to-rail output
Fixed gain of 1
Wide power supply range of ±2.5 V to ±18 V
550 μA typical power supply current
Excellent ac specifications
90 dB minimum CMRR
130 kHz bandwidth
High accuracy dc performance
5 ppm maximum gain nonlinearity
10 µV/°C maximum offset voltage drift
5 ppm/°C maximum gain drift AD8479
REF(–) 1 +IN 3 1MΩ NC 7 +VS 6 OUTPUT 5 REF(+) 1MΩ –VS 4 NOTES
1. NC = NO CONNECT. DO NOT CONNECT TO THIS PIN. 11118-001 –IN 2 8 Figure 1. APPLICATIONS
High voltage current sensing
Battery cell voltage monitors
Power supply current monitors
Motor controls
Isolation GENERAL DESCRIPTION The AD8479 has low offset voltage, low offset voltage drift,
low gain drift, low common-mode rejection drift, and excellent
common-mode rejection ratio (CMRR) over a wide frequency
range.
The AD8479 is available in a space-saving 8-lead SOIC package
and is operational over the -40°C to +125°C temperature range. Rev. A VS = ±15V
600
400
VS = ±5V
200
0
–200
–400
–600
–800
–20 –15 –10 –5 0
VOUT (V) 5 10 15 20 11118-110 The AD8479 can replace costly isolation amplif...
RadioLocman on the Social Web: