»
Devices
»
Programmers
In-circuit emulator NEC QB-78K0KX1H-ZZZ-EE
NEC » QB-78K0KX1H-ZZZ-EE
Main Features of Programmer
Parameter
Value
Type
In-circuit emulator
Connection interface
USB
Target connection
ISP
Version
desktop
Supported devices
NEC 78K0/78Kx1
The QB-78K0KX1H-ZZZ-EE is a member of NEC's new in-circuit emulator series: IECUBE. This IECUBE member is used to emulate devices of the K_Line: 78K0/KB1(+), 78K0/KC1(+), 78K0/KD1(+), 78K0/KE1(+) and 78K0/KF1(+).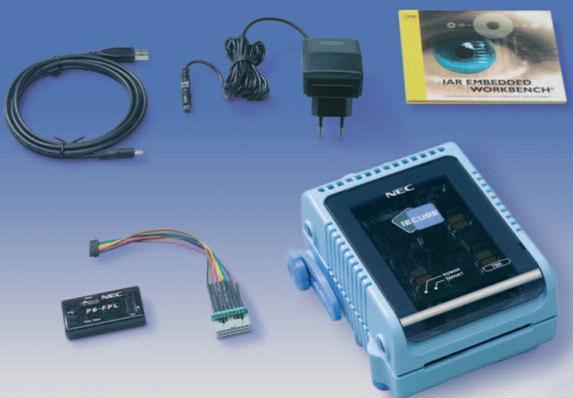 Features
USB Host Interface

Device Emulation

Frequency and voltage:

Same as the target device
max. up to 16 MHz
min. 2.0 V up to max. 5.5 V

Memory capacity:

Same as the target device
up to 60 KB internal ROM
up to 2 KB internal RAM

Break Function

Hardware - Execution: 8 points; Access: 2 points
Software: 2000 points

Trace Functions

Trace memory capacity of 128 K frames x 160 bit

Trace events can be: Section, qualify, execution event and access event
Real Time RAM Monitor Function
Time Measurement

Clock: CPU clock or other dedicated clock
Maximum measurement: 24 hours
Maximum resolution: 20 ns
Timers used for measurement: 8
Minimum, maximum and average
Attachments
Software:
Complete IAR Embedded Workbench (size limited to 16 Kbyte hex code)
Hardware:
Power supply
USB interface cable
USB Flash programmer (PG-FPL)
For All Your PCB Need, One-stop PCB Solution Services Appear:
You may have to

register

before you can post comments and get full access to forum.
RadioLocman on the Social Web: