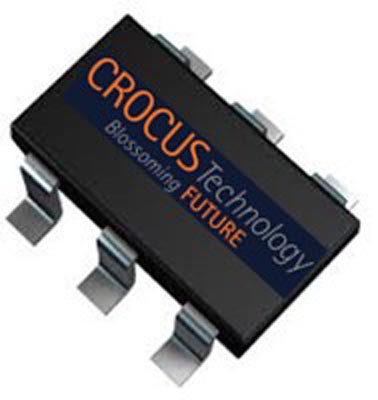 Crocus Technology Introduces High Dynamic Range TMR MagneticField Sensors
Crocus Technology announces the availability of the CT219 magnetic field sensor. With industry-leading TMR technology, the CT219 makes older technologies obsolete due to its contactless nature, high sensitivity, and high dynamic range when used in a close-loop configuration. The CT219 would make it safer to deal with high current systems, significantly reduce the size and weight when replacing Current Transformers, and drive compact and green technology designs...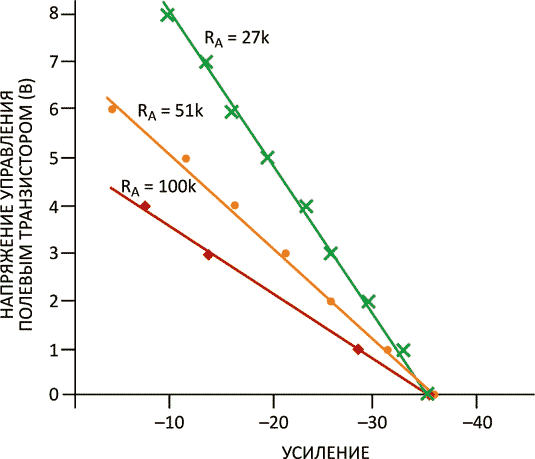 Improve FET-based gain control
One problem with standard FET gain-control circuits is increased noise when you use the FET as a part of a resistive attenuator in series with an op amp. This configuration attenuates the signal before amplification; hence, it requires much higher gain bandwidth and better noise performance from the op amp. When you substitute the FET for the gain-setting resistor in a noninverting op-amp circuit, distortion limits the circuit configuration to applications in which the input voltage is less than a few hundred millivolts...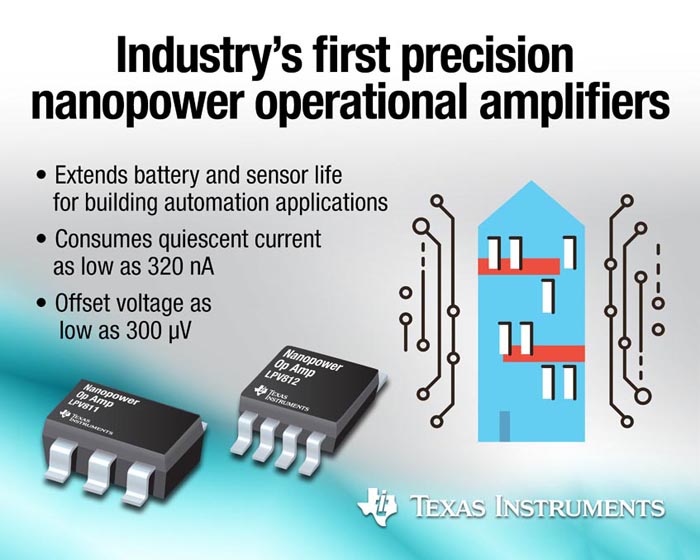 TI introduces the industry's first precision nanopower operational amplifiers
Texas Instruments introduced the industry's first precision nanopower operational amplifiers. The LPV811 and LPV812 consume quiescent current as low as 320 nA and are part of a family of four new ultra-low-power op amps. With up to 60 percent lower power consumption than competitive precision op amps and offset voltage as low as 300 µV, the new family of op amps extends battery and sensor life for applications such as building automation, wired and wireless sensor nodes, and wearables...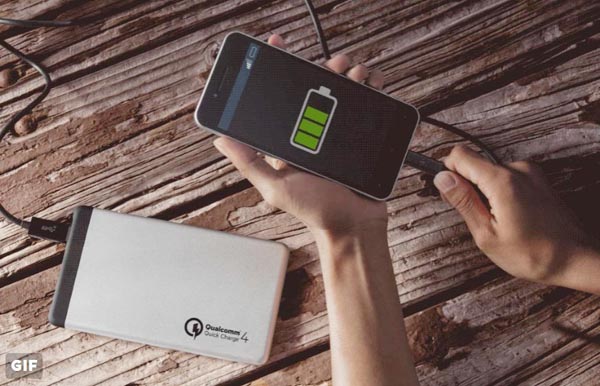 New Qualcomm Quick Charge 4 Delivers up to 20% Faster Charging, Improved Efficiency
Qualcomm Incorporated announced that its subsidiary, Qualcomm Technologies, Inc., has introduced the latest generation of its fast-charging technology with Qualcomm® Quick Charge 4. Quick Charge 4 will be available with the next generation Qualcomm® Snapdragon® 835 processor. Snapdragon 835 is expected to ship in commercial devices in the first half of 2017...
RadioLocman on the Social Web: