Announcements of articles and news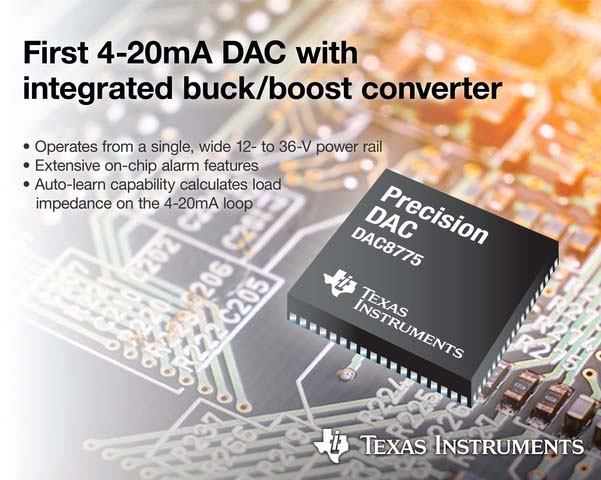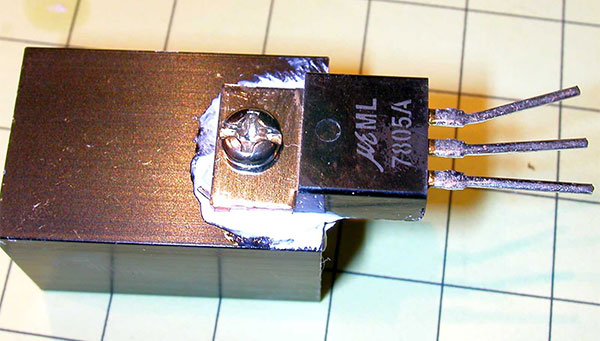 Thermal design: Get the heat out of the electronics
If you have high-powered LEDS, or a power supply, or are trying to control larger motors, you have to get a lot of heat out of your circuit boards. The classic way to dissipate heat is to bolt your power transistor to an aluminum heat sink. That is a slow, messy, and expensive proposition, especially if you need thermal grease between the transistor and heat sink...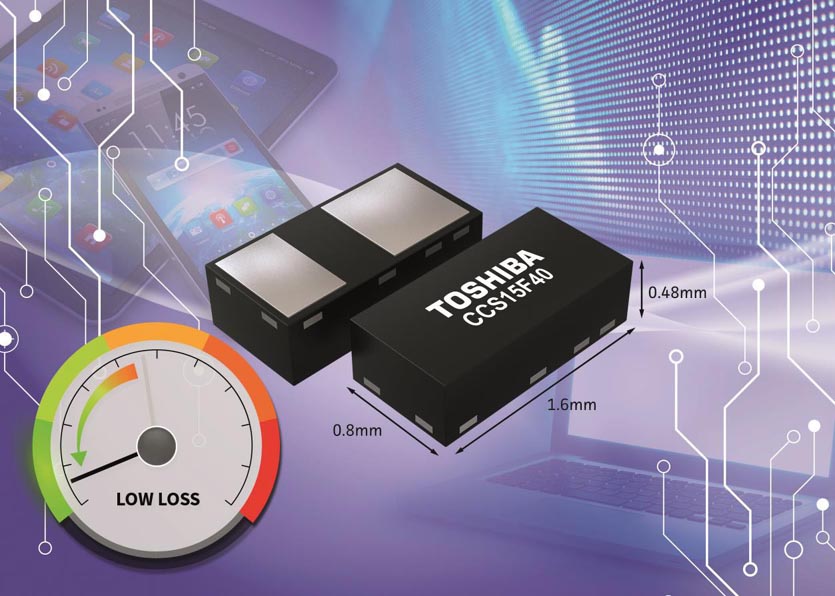 Toshiba Introduces Low Reverse Current Schottky Barrier Diodes for Voltage Boosting Circuits
Toshiba Electronics Europe expanded its extensive portfolio of diodes with the addition of six low reverse-current Schottky Barrier Diodes. With a peak reverse voltage of 40 V, the new CCS15F40, CUS15F40, CBS10F40, CUS10F40, CTS05F40, and CUS05F40 are suitable for voltage boosting circuits in white LED backlights and for liquid crystal displays in mobile devices like smartphones and tablet PCs...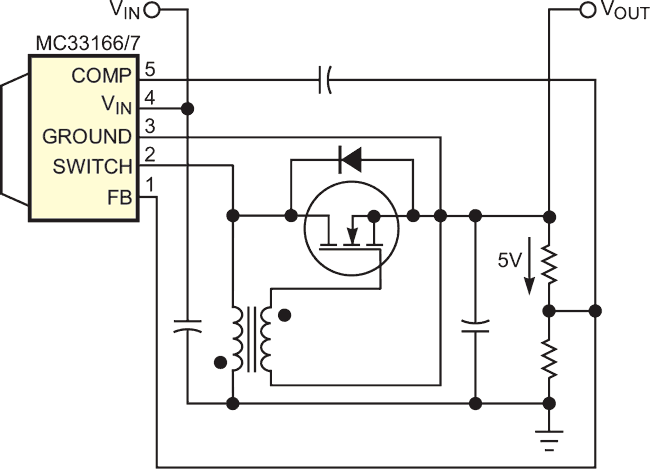 Buck-boost regulator suits battery operation
A buck/boost converter can step a voltage up or down. Such a converter is appropriate for battery-powered applications. One application derives a regulated 14.1 V at 1 A from 12 V solar panels with 9 to 18 V variation. In this type of battery application, efficiency is an important factor; hence, this design uses an inexpensive synchronous-rectifier-based MC33166/7 circuit...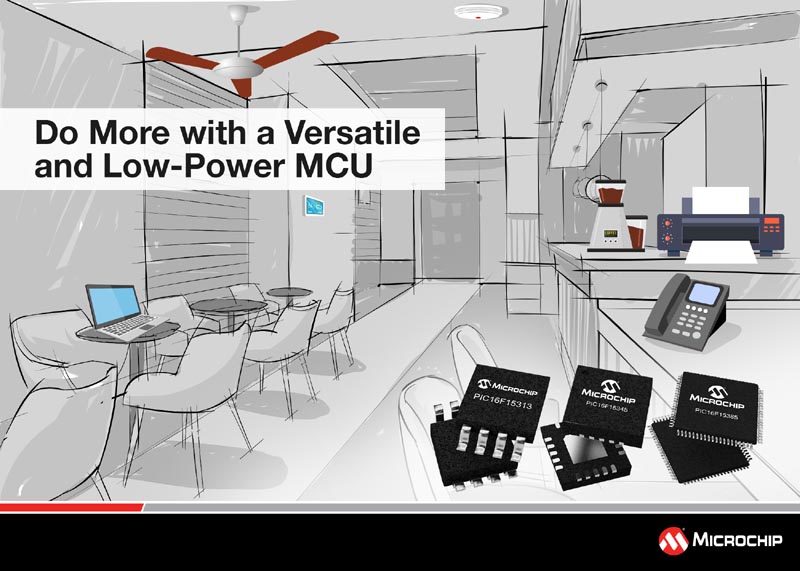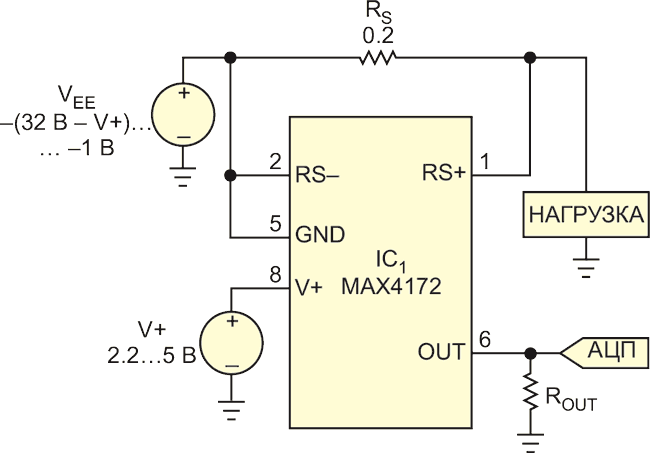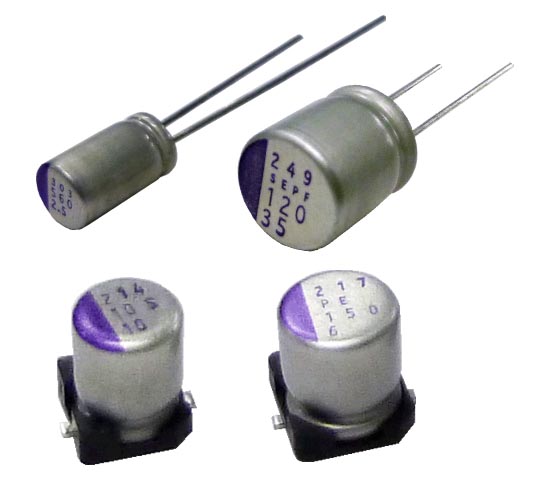 Understanding Polymer and Hybrid Capacitors
Capacitors may seem simple enough, but specifying them has actually grown more complex in recent years. The reason why comes down to freedom of choice. The universe of capacitors has expanded greatly over the past few years, in large part because of capacitor designs that take advantage of advances in conductive polymers. These advanced capacitors sometimes use conductive polymers to form the entire electrolyte...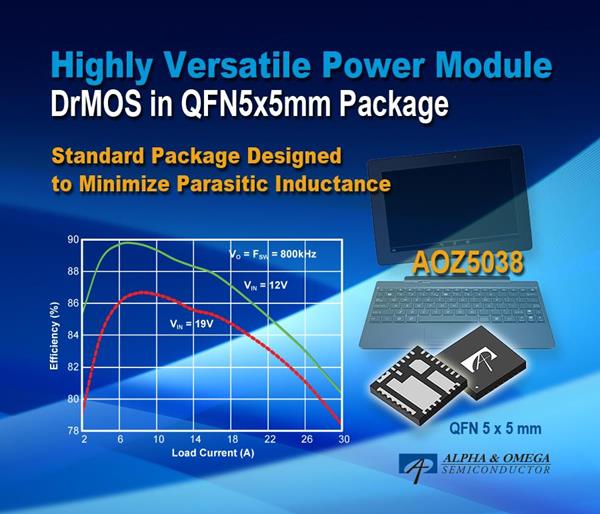 Alpha and Omega Semiconductor Introduces a Highly Versatile DrMOS Power Module
Alpha and Omega Semiconductor introduced AOZ5038QI, the highly versatile latest generation of power modules. The AOZ5038QI integrates a dual gate driver and two optimized MOSFETs in a 31-pin 5 mm × 5 mm QFN package to produce a high-power and high-efficiency power stage for synchronous step-down applications...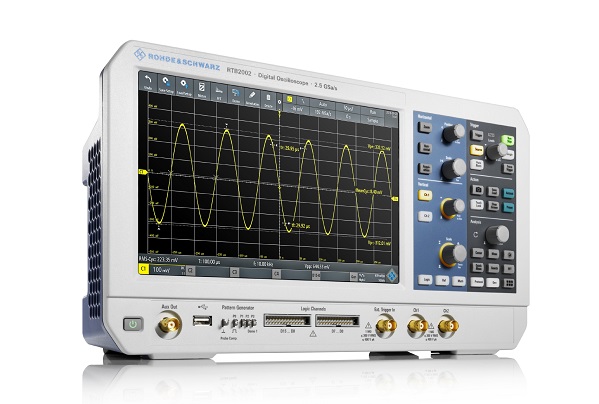 RadioLocman on the Social Web: