Announcements of articles and news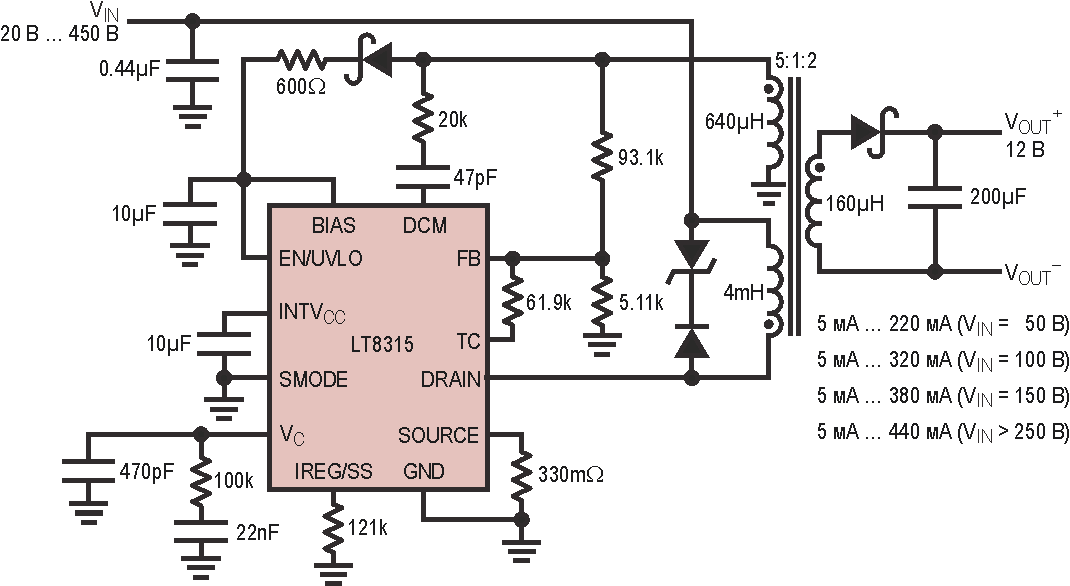 560V Input, No-Opto Isolated Flyback Converter
In traditional isolated high voltage flyback converters, tight regulation is achieved using opto-couplers to transfer regulation information from the secondary-side reference circuitry to the primary side. The problem is that opto-couplers add significant complexity to isolated designs: there is propagation delay, aging, and gain variation, all of which complicate power supply loop compensation and can reduce reliability...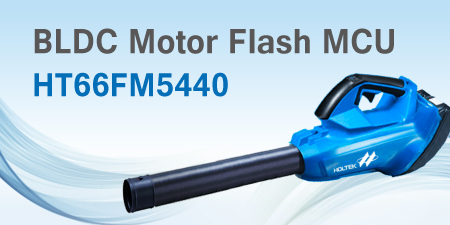 Holtek New 1T Architecture HT66FM5440 BLDC Flash MCU
With a desire to expand its presence in the Brushless DC Motor controller application area, Holtek is delighted to now announce its new HT8 core 1T Architecture BLDC Flash type MCU, the HT66FM5440. This new device fully supports square wave with Sensor-less or Hall Sensors as well as sinusoidal wave with Hall Sensor generation solutions...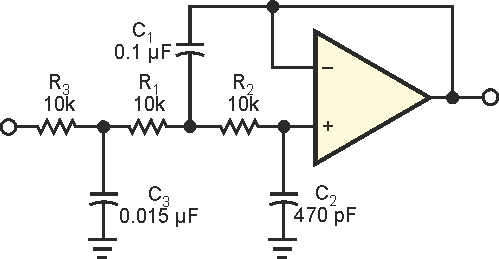 Improve roll-off of Sallen-Key filter
The well-documented Sallen-Key active filter is a staple of analog design. This Design Idea shows a way to obtain better roll-off by adding just a few common passive components...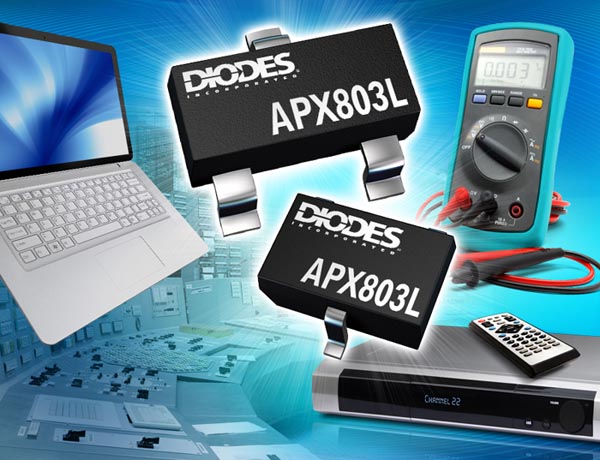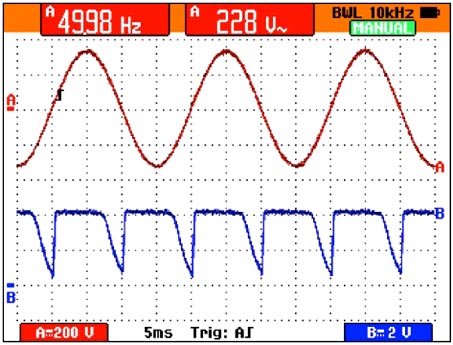 Low-component-count zero-crossing detector is low power
here are many circuits published showing zero-crossing detectors for use with 50- and 60-Hz power lines. Though the circuit variations are plentiful, many have shortcomings. This Design Idea shows a circuit that uses only a few commonly available parts and provides good performance with low power consumption...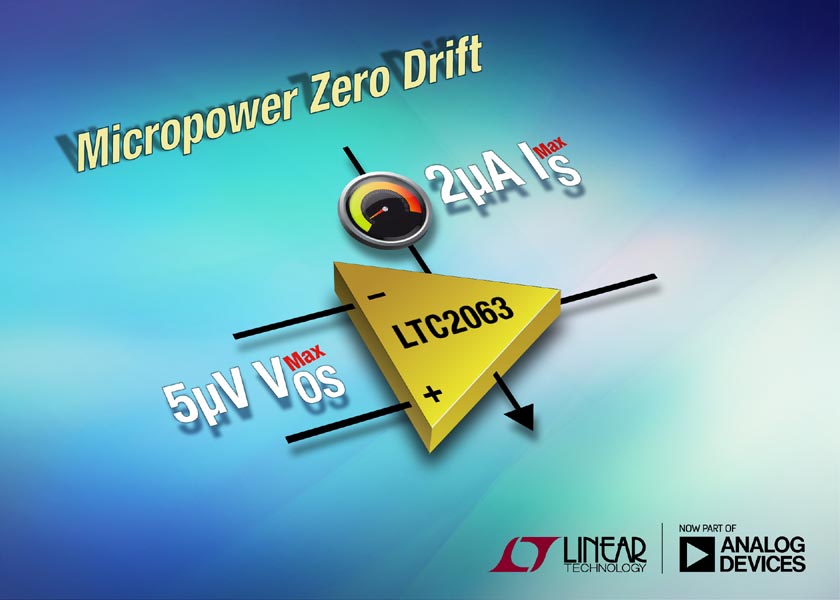 Industry's Lowest Power Zero-Drift Op Amp Consumes only 1.3μA
Analog Devices announces the LTC2063 zero-drift op amp which draws just 1.3 μA typ (2 μA max) on a 1.8 V supply. This micropower amplifier maintains uncompromised precision: maximum input offset voltage is 5 μV at 25 °C, maximum drift is 0.06 μV/°C from –40 °C to 125 °C...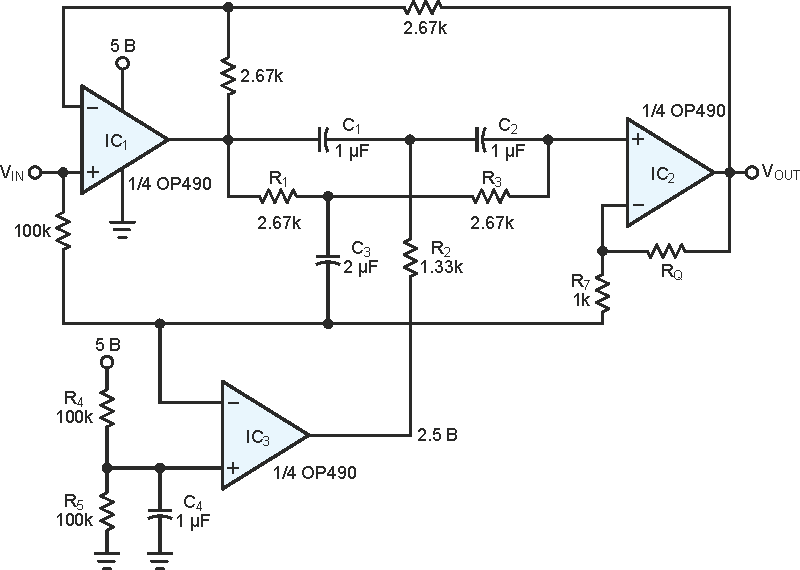 Filter quashes 60-Hz interference
The circuit filters 60-Hz interference from low-frequency, low-level signals. The filter exhibits 40-dB rejection (Q = 0.75) and draws 95 μA max from a single-sided 5 V supply...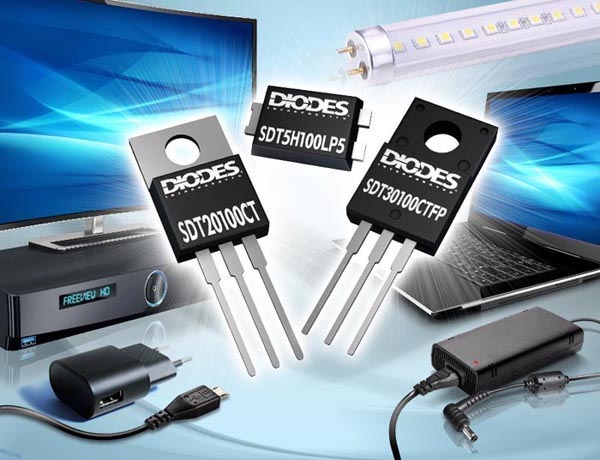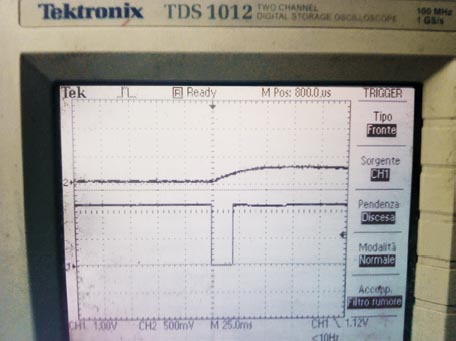 Microcontroller Battery Monitor Circuit Needs Only One Pin
A microcontroller's internal ADC was inadequate to measure its own supply rail, so a circuit using standard discrete components was devised to do this with just one pin of the IC. This circuit solved a problem encountered in developing a portable device with an ARM Cortex-M0 processor. The power supply consisted of two AA batteries...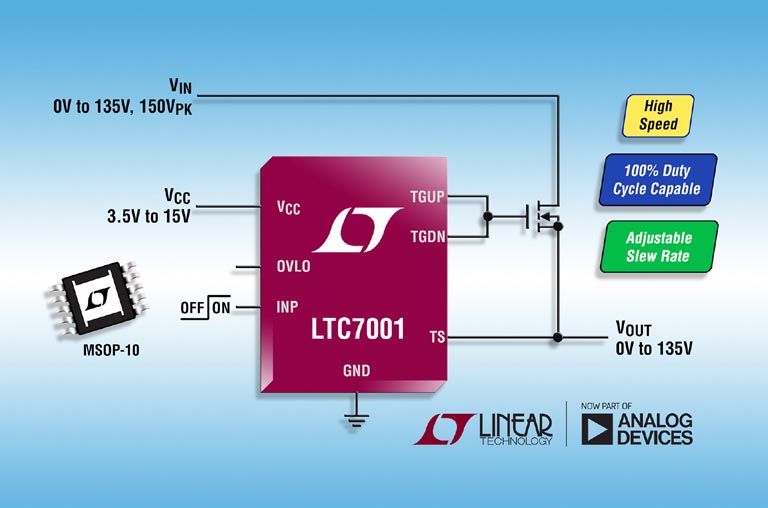 Fast 150V High Side N-Channel MOSFET Driver Provides 100% Duty Cycle Capability
Analog Devices announces the LTC7001, a high speed, high side N-channel MOSFET driver that operates up to a 150 V supply voltage. Its internal charge pump fully enhances an external N-channel MOSFET switch, enabling it to remain on indefinitely. The LTC7001's powerful 1 Ω gate driver can easily drive large gate capacitance MOSFETs with very short transition times and 35 ns propagation delays...
RadioLocman on the Social Web: