Announcements of articles and news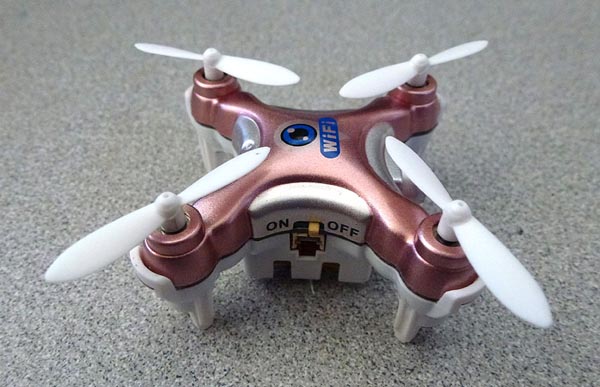 Teardown: Drone streams live video
Back in May 2016, EDN published my teardown of Cheerson's $10 CX-10 quadrotor drone. More recently, you saw my dissection and analysis of its $15 CX-10C sibling, with an integrated still and video camera that captured images to a memory card inserted in the drone's microSD slot. And now it's time for the ~$20 CX-10W...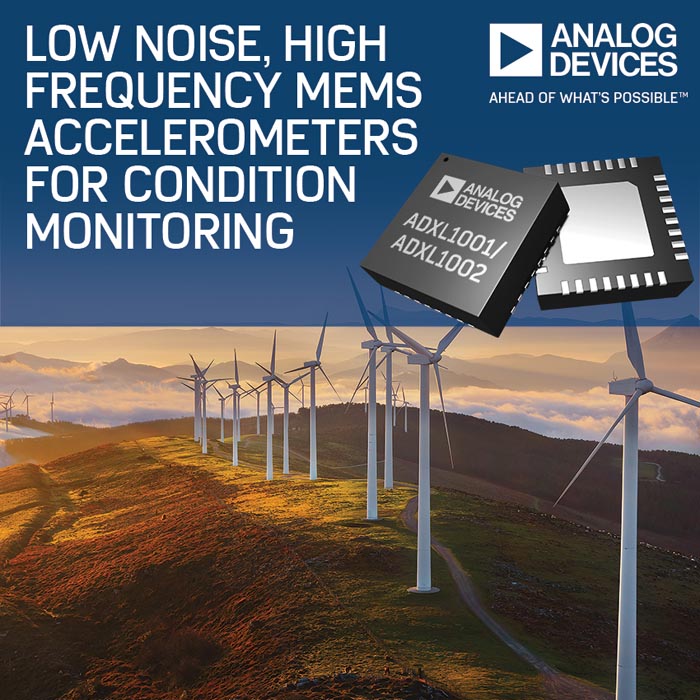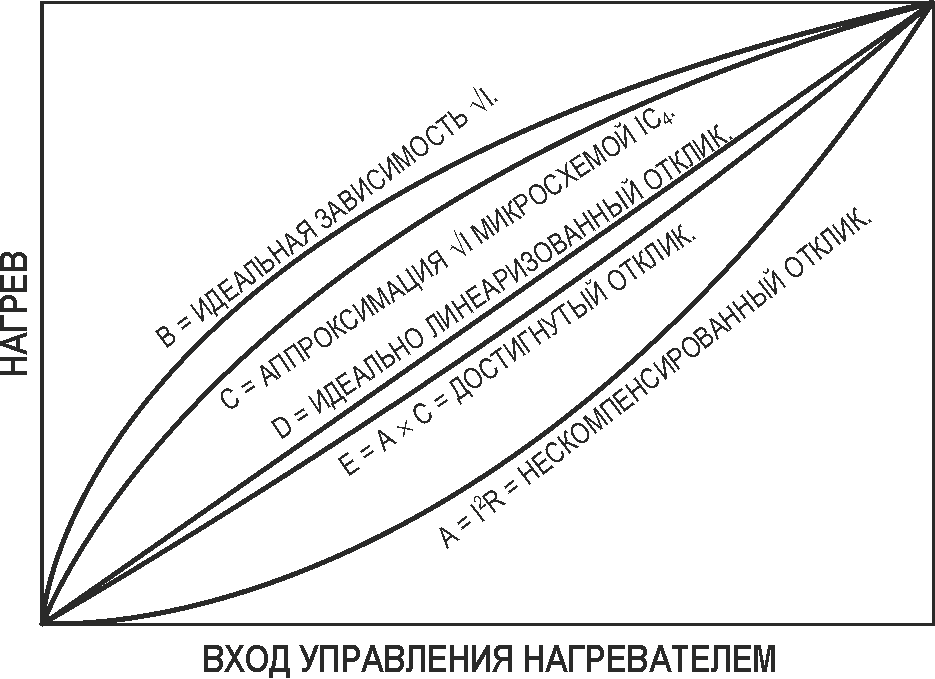 Square-root function improves thermostat
Perhaps the most elementary rule of control-loop design theory is that feedback-loop performance is fundamentally linked to the careful choice – and stability – of loop gain. Insufficient loop gain leads to poor setpoint accuracy. Too much gain can induce feedback instabilities, such as overshoot, ringing, and, ultimately, oscillation...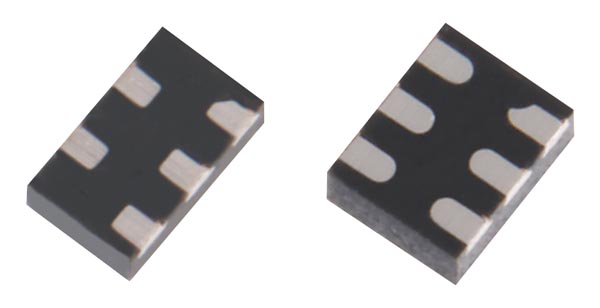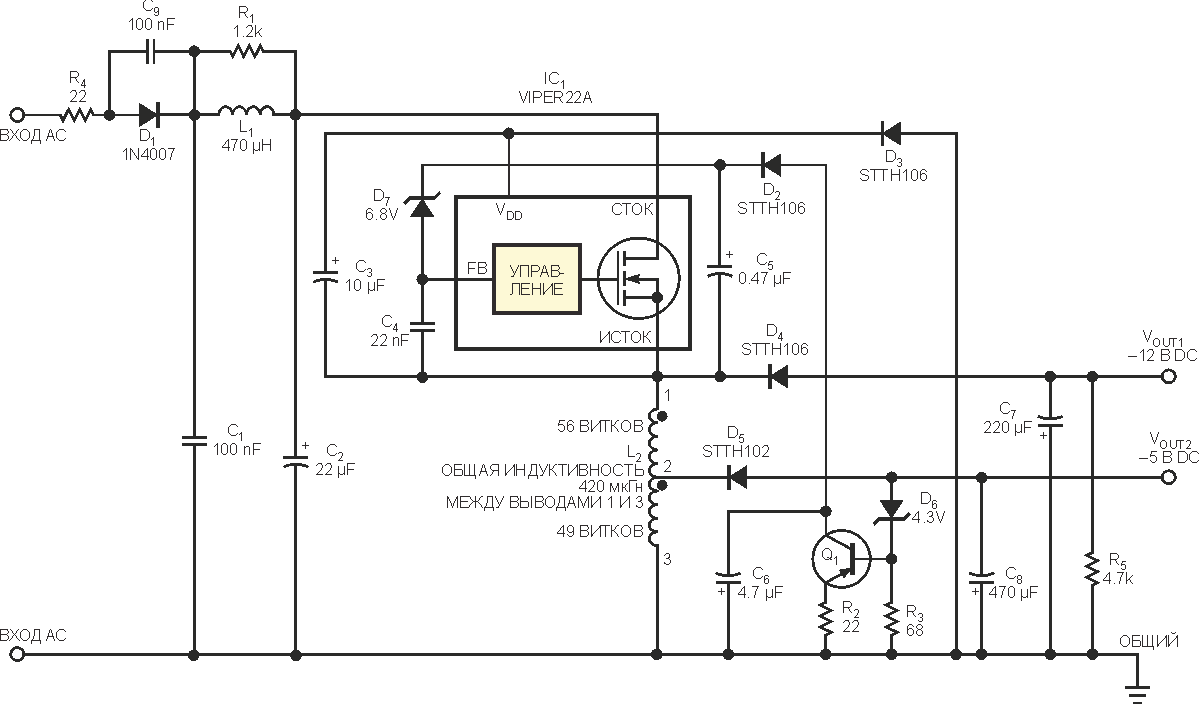 Dual-output nonisolated SMPS powers appliances
Modern appliances offer a range of features that rely heavily on microcontrollers and auxiliary circuits. Although conventional iron-core transformers can provide ac line-isolated, low-voltage power for a microprocessor, coupling the processor's control signals to line-side power switches requires yet another layer of electrical isolation, such as optocouplers or pulse transformers...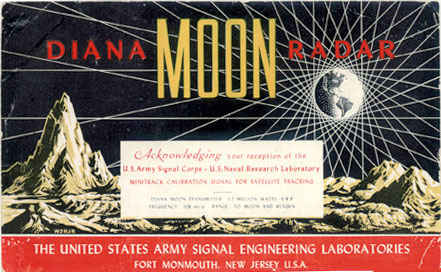 Project Diana bounces radio waves off moon, January 10, 1946
The US Army Signal Corps made the first attempt to "touch" another celestial body when on January 10, 1946, it bounced radio signals off the moon and received the reflected signals. Dubbed "Project Diana" for the Roman moon goddess, the effort led to what is today known as EME (Earth-Moon-Earth) communications, used for ham radio...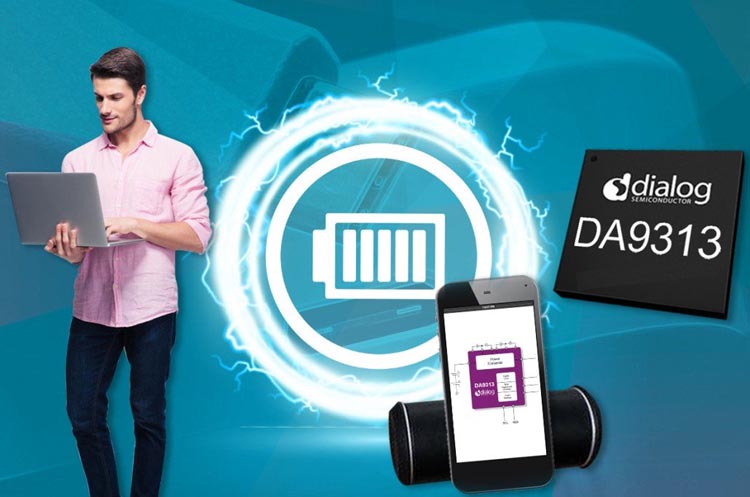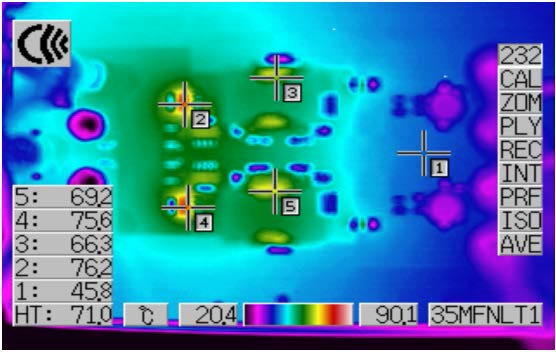 Step-Down Converter Delivers 25A at 12VOUT from Inputs Up to 60V
The LTC3890 (dual outputs) and LTC3891 (single output) step-down DC/DC controllers directly accept inputs from 4 V to 60 V. This wide input range covers input voltages for single or double battery automotive environments, thus eliminating the need for snubbers and voltage suppression circuitry typically required to protect ICs during load dumps...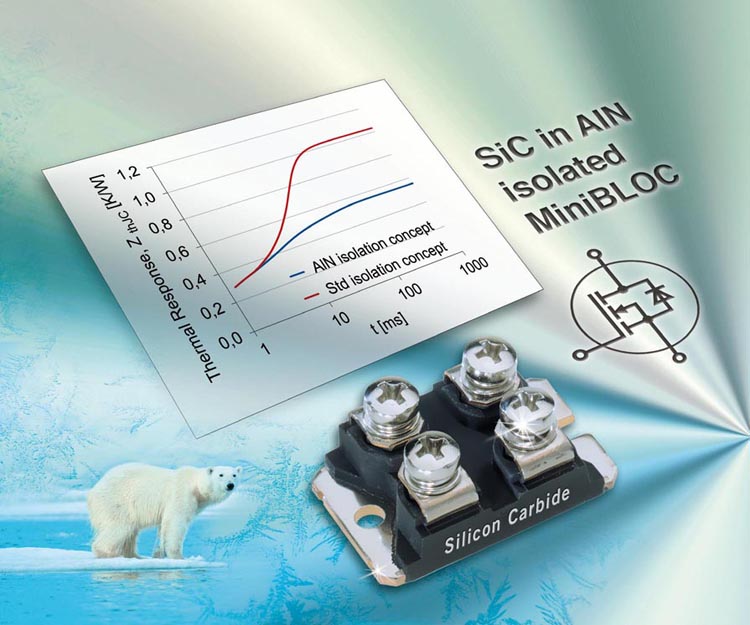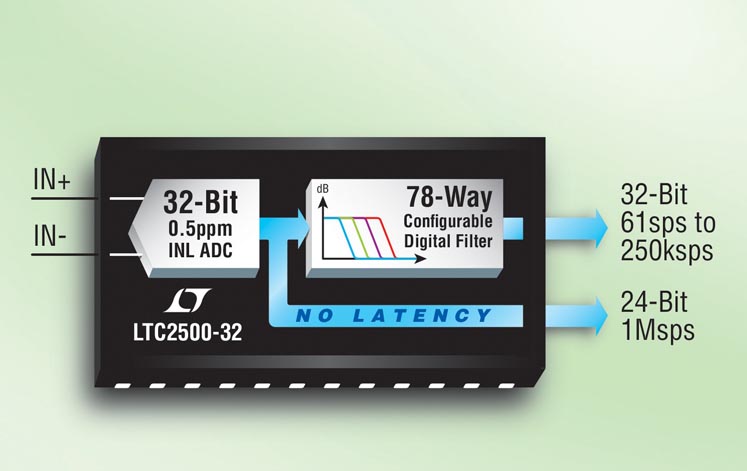 32-Bit SAR ADC with 0.5ppm Linearity Provides 148dB Dynamic Range
Analog Devices, Inc., which recently acquired Linear Technology Corporation, announces the LTC2500-32, an ultrahigh precision 32-bit successive approximation register analog-to-digital converter. The LTC2500-32 is a new and enabling approach for precision measurement applications, blending the high accuracy and speed of Linear Technology's proprietary SAR ADC architecture...
RadioLocman on the Social Web: