Announcements of articles and news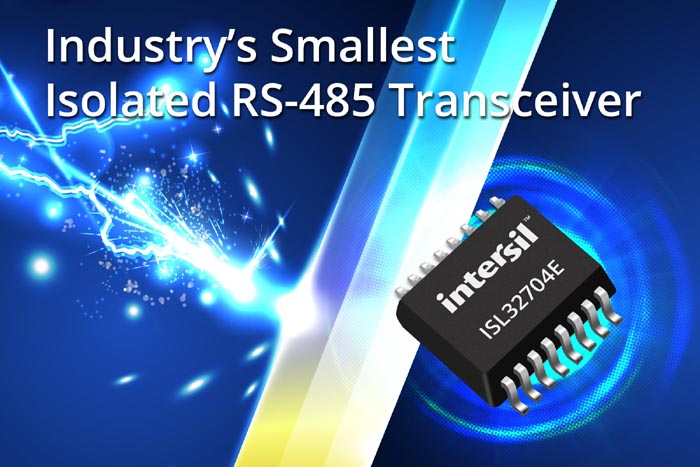 Intersil Announces Industry's Smallest Isolated RS-485 Transceiver
Intersil Corporation announced the industry's smallest isolated RS-485 differential bus transceiver designed to provide 4 Mbps bidirectional data transmission for Industrial Internet of Things networks. The high-speed ISL32704E delivers industry-leading electromagnetic interference and common-mode transient immunity in a small 4 mm × 5 mm QSOP package that is 70% smaller than competitive devices...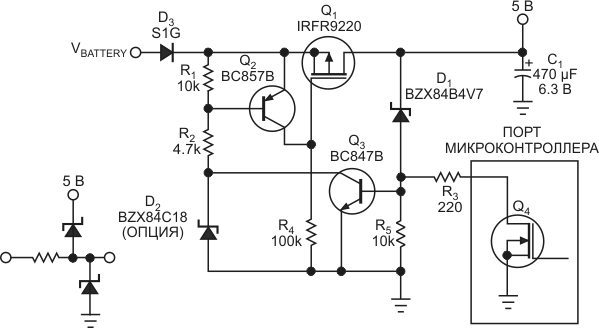 Power supply meets automotive-transient-voltage specs
Figure shows a power supply that delivers 5 V from a 12 V battery. With only a few components, the supply copes with all the automotive transients that ISO 7637-1 lists without the need for a bulky transient-voltage suppressor...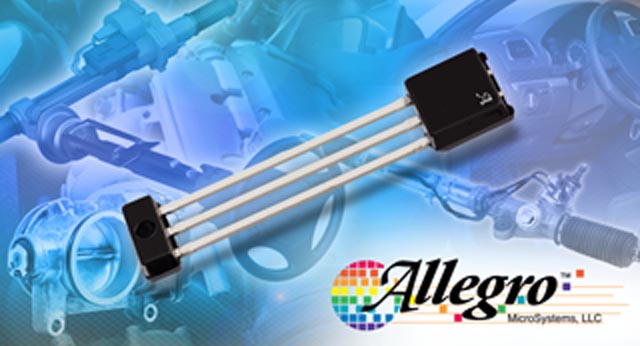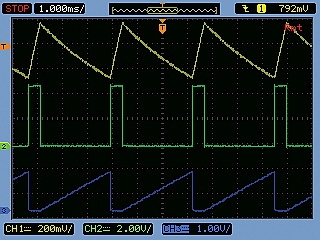 How to measure capacity versus bias voltage on MLCCs
High-capacity, multilayer ceramic capacitors have a property often not well understood by electronic designers: the capacitance of these devices varies with applied DC voltage. This phenomenon is present in all high-dielectric constant, or Class II capacitors. However, the amount of variation can differ considerably among different MLCC types...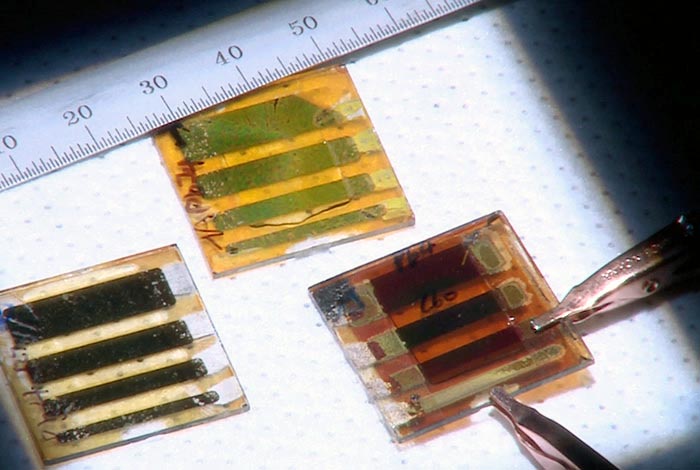 Crystal orientation a breakthrough for solar tech
Researchers from Los Alamos National Laboratory, Northwestern University and Rice University have tweaked their crystal production method and developed a type of two-dimensional layered perovskite with outstanding stability and more than triple the material's previous power conversion efficiency, in a step that could bring perovskite crystals closer to use in the burgeoning solar power industry...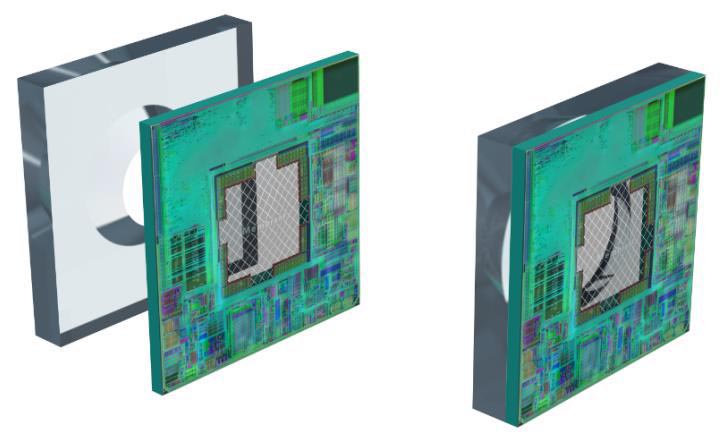 Melexis Announces Pioneering Use of MEMS in Mid-Range Pressure Sensing Applications
Melexis continues to bring highly differentiated products to market through superior innovation, with the introduction of its MLX90819 sensor IC – which is targeted at measuring mid-pressure (10-50 bar) levels. Applying its proprietary micro-electro-mechanical system technology to an area that had not been previously adequately served by a fully integrated sensor solution means that major system design benefits can now be derived...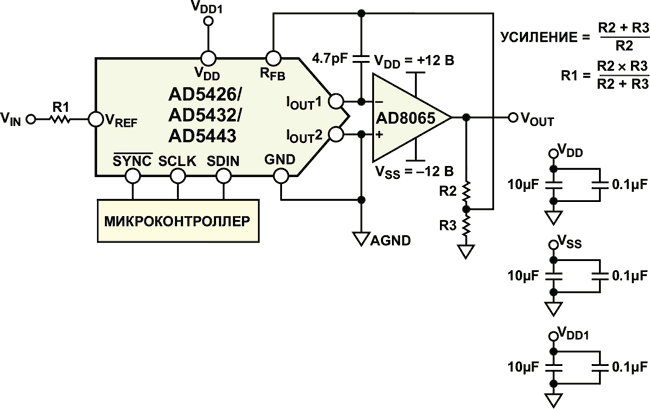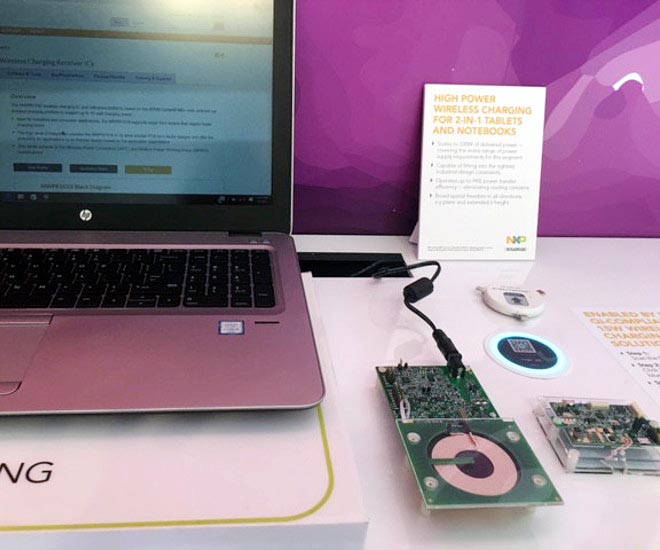 2 mm-Thick 100 W Wireless Charging for Notebooks and Tablets
On the final day of the 2017 Consumer Electronics Show, NXP Semiconductors N.V. introduced the first high-power wireless charging solution for notebooks and 2-in-1 tablets, with up to 100 W of delivered power, covering the entire range of power supply requirements for this segment. At <2 mm in thickness and low component count, the solution is capable of fitting into the tightest industrial design constraints. Concerns and costs associated with cooling are eliminated with 94 percent power transfer efficiency...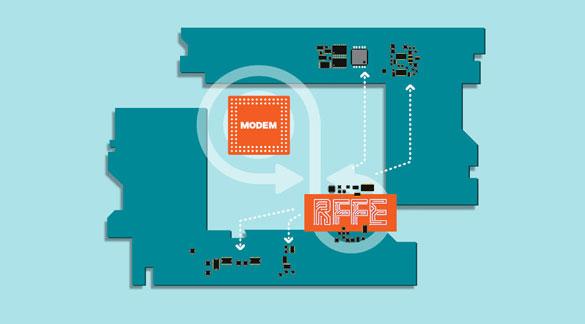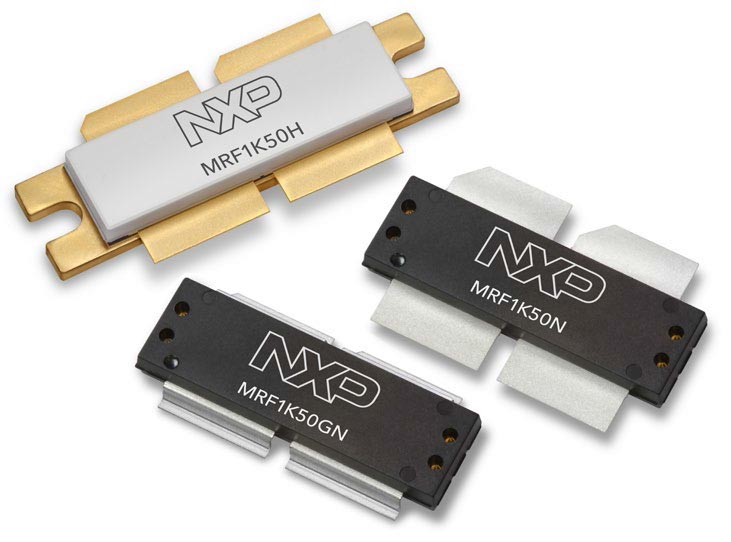 World's highest output RF power transistor replaces vacuum tubes in industrial systems
The latest advances in LDMOS technology have allowed RF power transistors to be employed in systems that were formerly the exclusive domain of vacuum tubes, while also expanding their use in new applications. The new NXP MRF1K50H RF power transistor further extends the capabilities of LDMOS, as it delivers 1500 W at 50 V between 1.8 and 500 MHz in either pulsed or CW operation, making it the highest power transistor available in any technology and any frequency...
RadioLocman on the Social Web: